How to Enhance Your Instruction with Vooks (and two lessons I love)!
Hello, digital universe!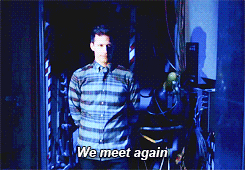 Today, we are talking about digital libraries, and how to use them to beef up your classroom instruction! Although I am an elementary music teacher and many of the things I write here will apply to that realm, these resources can be used with all ages and academic areas.
What are digital libraries?
A digital library can be many things, but in this article, we will look at digital libraries that house storybooks, interactive literature, and animation. As an elementary music teacher, I have SHELVES of picture books, storybooks, biographies, and other literature that I use all the time! While there truly is no substitute for using real books, there lies in the internet opportunities to enhance the stories you use to make them more meaningful to your students. You may discover other books you can use, too!


I'm starting this article out strong with one of my favorites, Vooks! This is ideal for PreK-3rd grade, but I have used it for my older students, too. They have hundreds of animated storybooks and accompanying lesson plans/activities.
One of the stories/lessons that I use every year is a book called Allegro. It's about a little boy who gets frustrated and tired of practicing the piano, and drifts off into an imaginary world of music. I love using it to introduce and reinforce emotion in music, and how our mood can be reflected by the piece we are listening to.
A book that I use with my 4th and 5th grade students is Irving Berlin (The Immigrant Boy who Made America Sing, by Nancy Churnin.
It tells the story of how Irving Berlin came to America, and his journey to be a musician and creator once he gets to New York City with his family.
I often use this book in conjunction with a lesson about the importance of music in cultural settings, and the universality of music.
There is a great activity in the lesson plan from Vooks that has students drawing and/or writing about what America means to them, and it always leads to deep discussions with my students, who come from very diverse backgrounds.
The best part about Vooks? IT'S FREE FOR EDUCATORS!
The lesson plans, videos, and resources are all FREE. It is AWESOME. They do have a store with a few digital items for purchase, but the majority of their content is free to teachers for classroom use.
I hope these two lessons will give you a look into Vooks, and it won't take you very long to find more activities and books you can use in your instruction!
What books and activities do you like to use on Vooks?
Happy teaching!